PRODUCT INFORMATION
15 Bars High pressure with 1100 watts provides fast and stable extraction, making espresso more fragrant and rich in cream 
Analog dial thermometer can help you control the temperature for optimal coffee extraction. 2 Separate thermostats adjust the temperature of water and milk foam separately to create the great taste of coffee and to create rich and creamy milk foam 
Allows you to adjust the foam and steam levels to customize a variety of delicious espresso-based coffee. 360°rotating stainless steel frothing wand is more convenient to use
Achieve a consistent and balanced espresso using the right amount of ground coffee. Using 7g coffee powder to make 1 ounce of espresso can get the full flavor and better taste; Comes with an elegant design, Stainless Steel Body, and easy to clean
Color Name: Silver; Size Name: Medium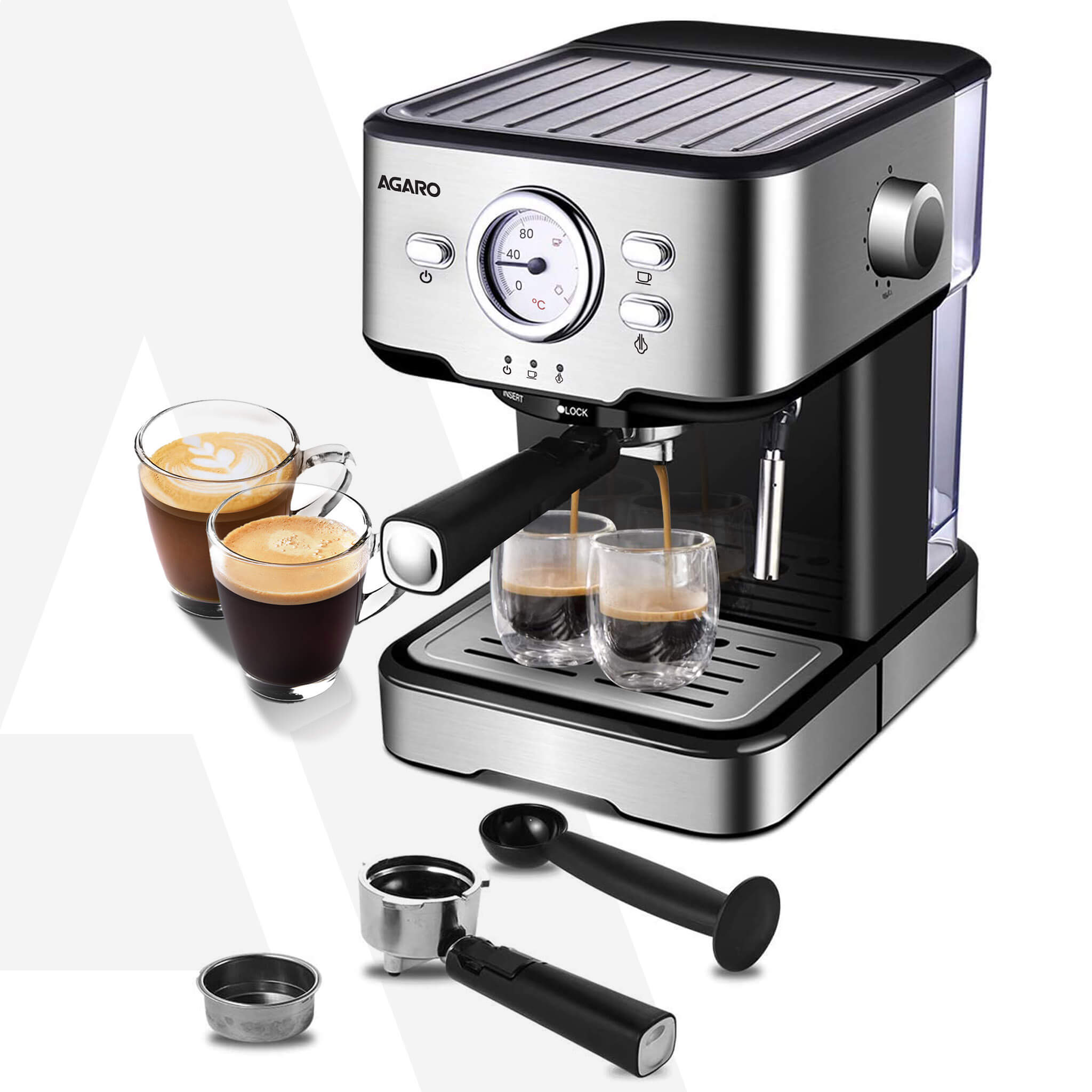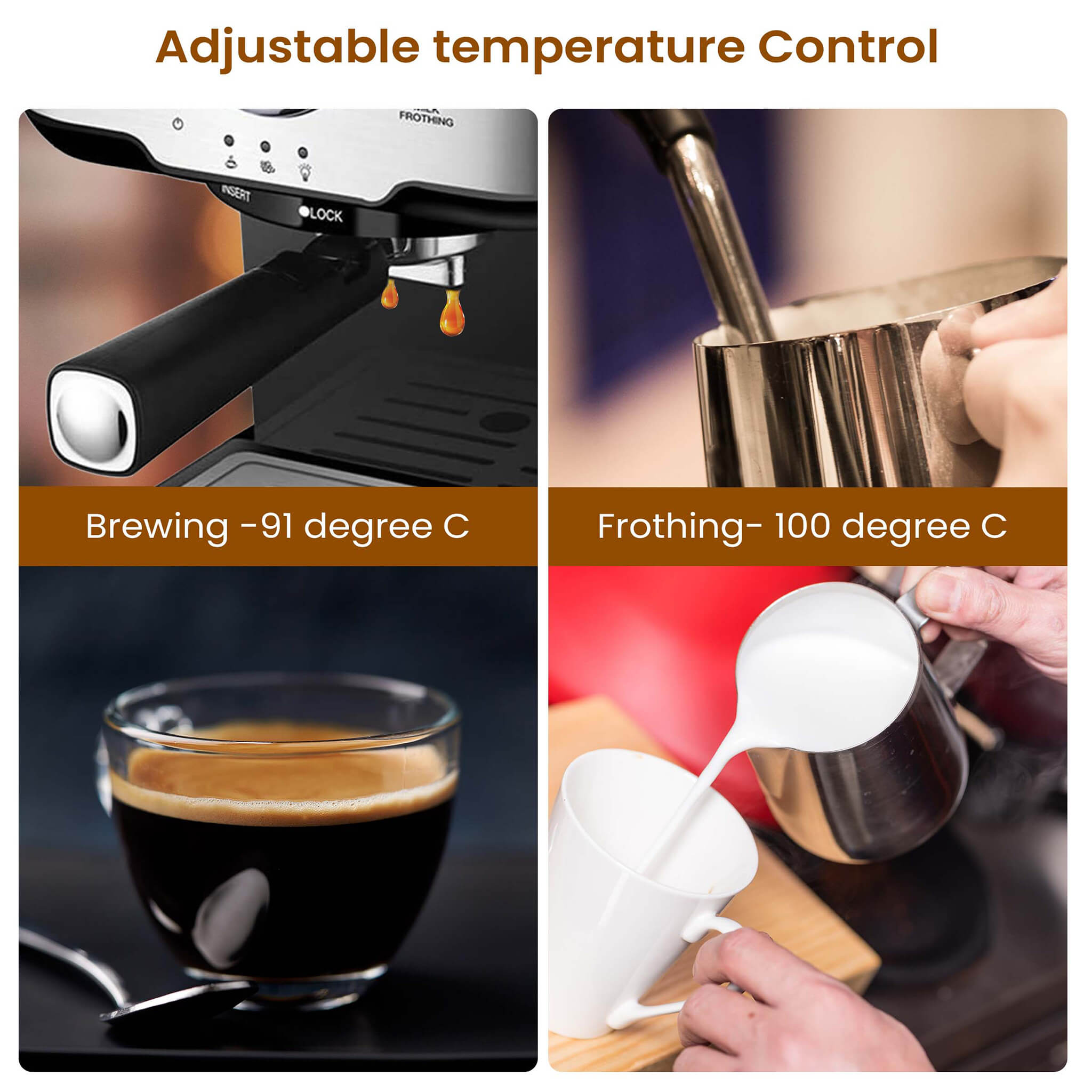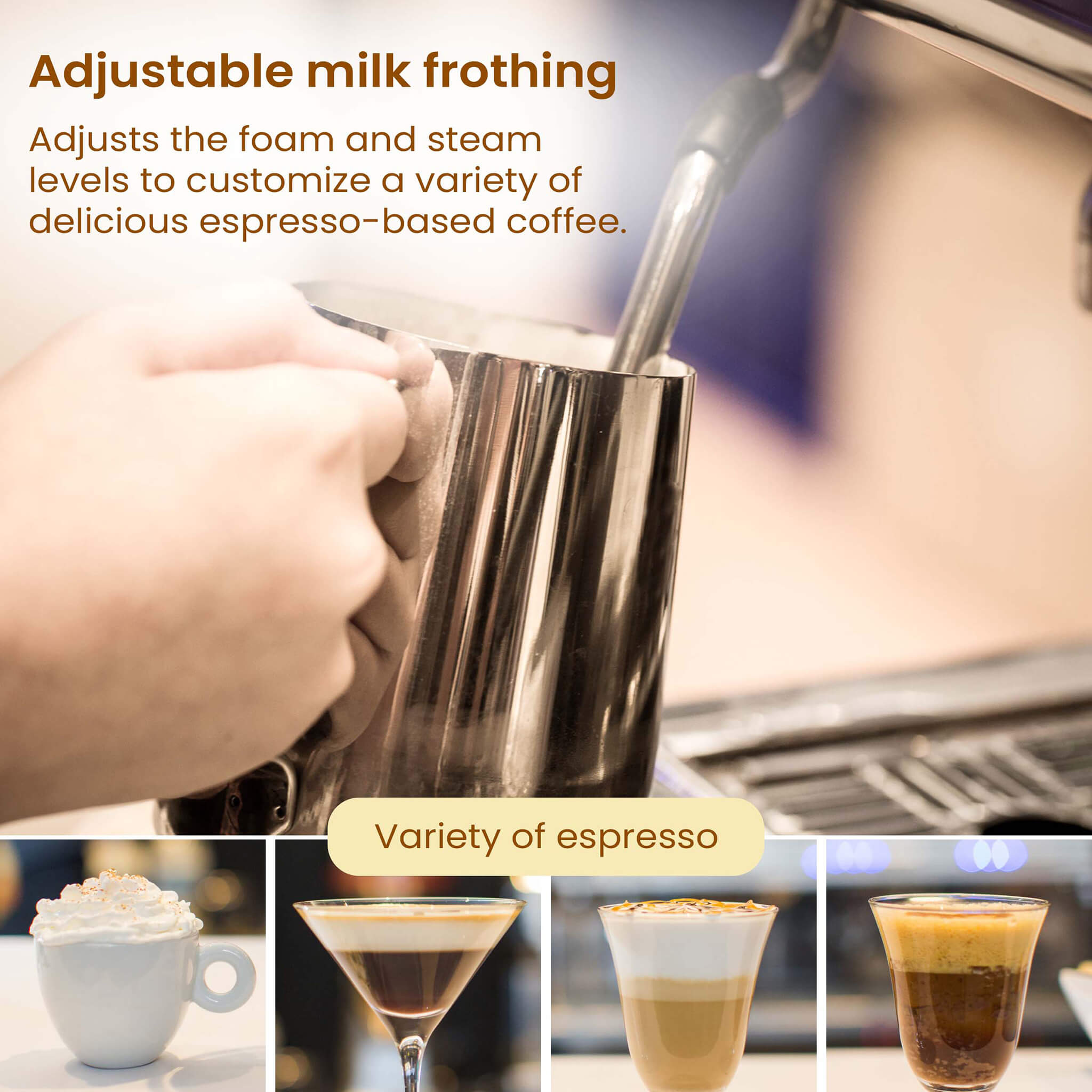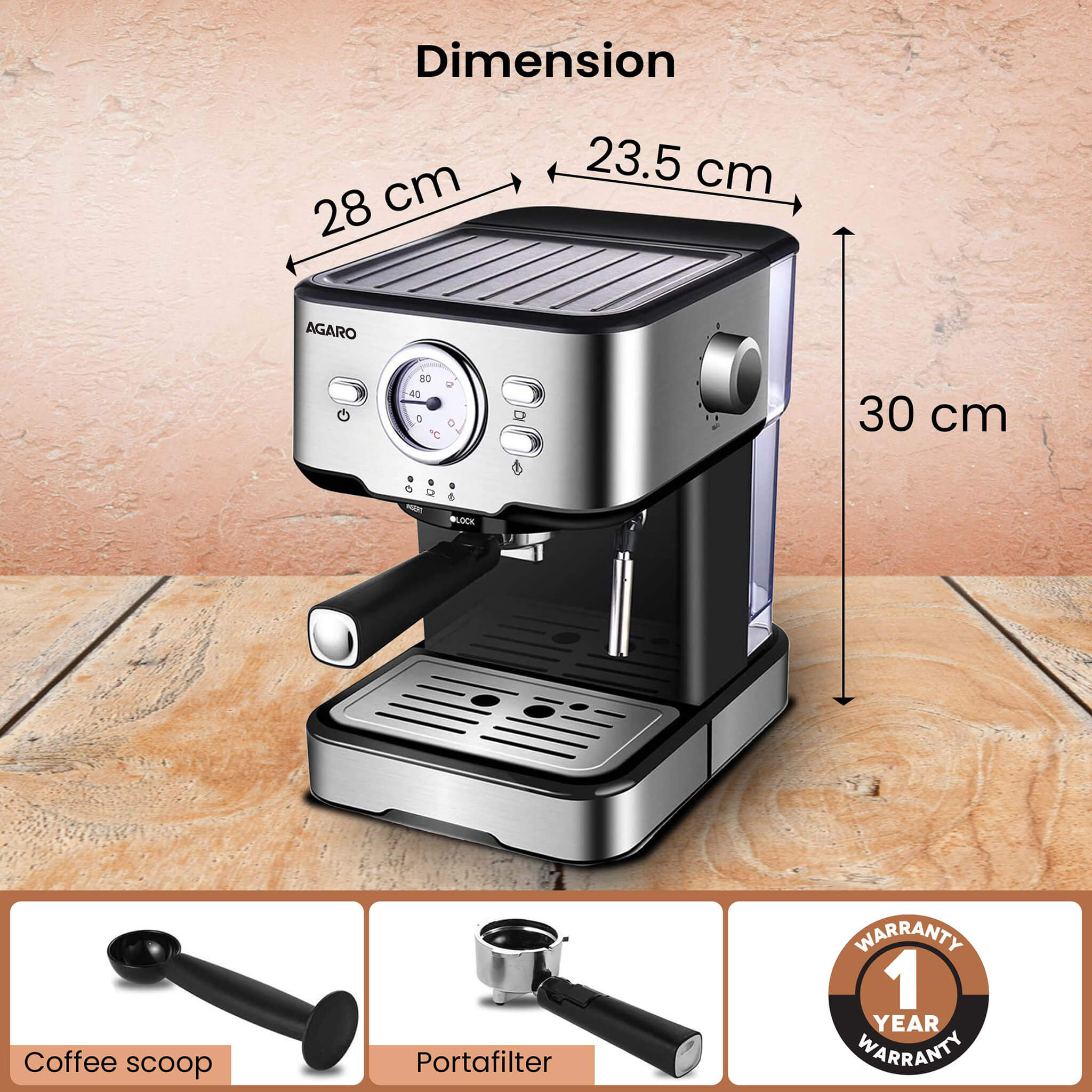 Fraud
I had purchased this item and the machine is not functioning.. I called customer care many times : no one is responding for return/refund.. I also emailed them on this consent and still no reply..
Just bought
As of now good will use it
Coffee Machine
Bought Agaro imperial coffee machine after alot of research and it was a very good decision, I've been using it for a month and enjoy the ease of making coffee, the whole point of a machine being good and affordable is what Agaro imperial coffee machine is about, I would recommend this to anyone that would enjoy a good cup of Coffee, thumbs up!!
Decent espresso machine
Have been using it for a week now.
Pros:
- Good product for the price.
- With the right technique, you'll be able to extract decent espresso. Haven't been able to get the perfect espresso yet, need to continue to experiment.
Cons:
- No pressure indicator
- Temp. indicator is a bit confusing as it is used for both steam/espresso.
Imperial Espresso Coffee Maker -1100W