PRODUCT INFORMATION
Motorized rotisserie with forks for spit-roasting of meat or vegetables 
3 Heating Modes: Top Heating I Bottom Heating I Top & Bottom Heating 
1-Year Manufacturer's Warranty 
Roast, Bake, Grill, Toast, and more
Adjustable temperature from 100°C to 250°C 
Automatic Thermostat I Auto Shut Off I Ready Bell 
Heat-resistant tempered glass window with an illuminated chamber.
Power Consumption: 2000 Watts I Operating Voltage:230V/50 Hz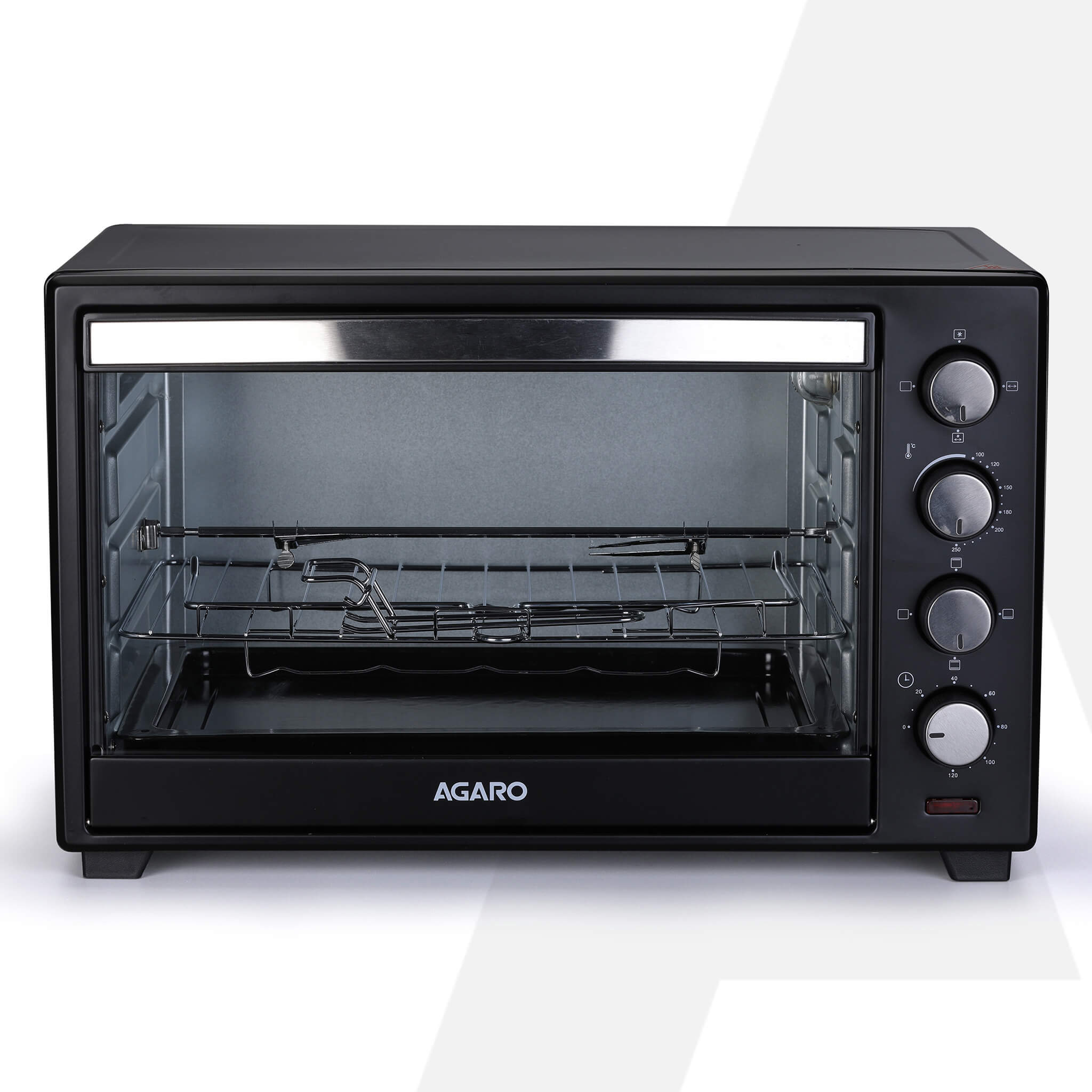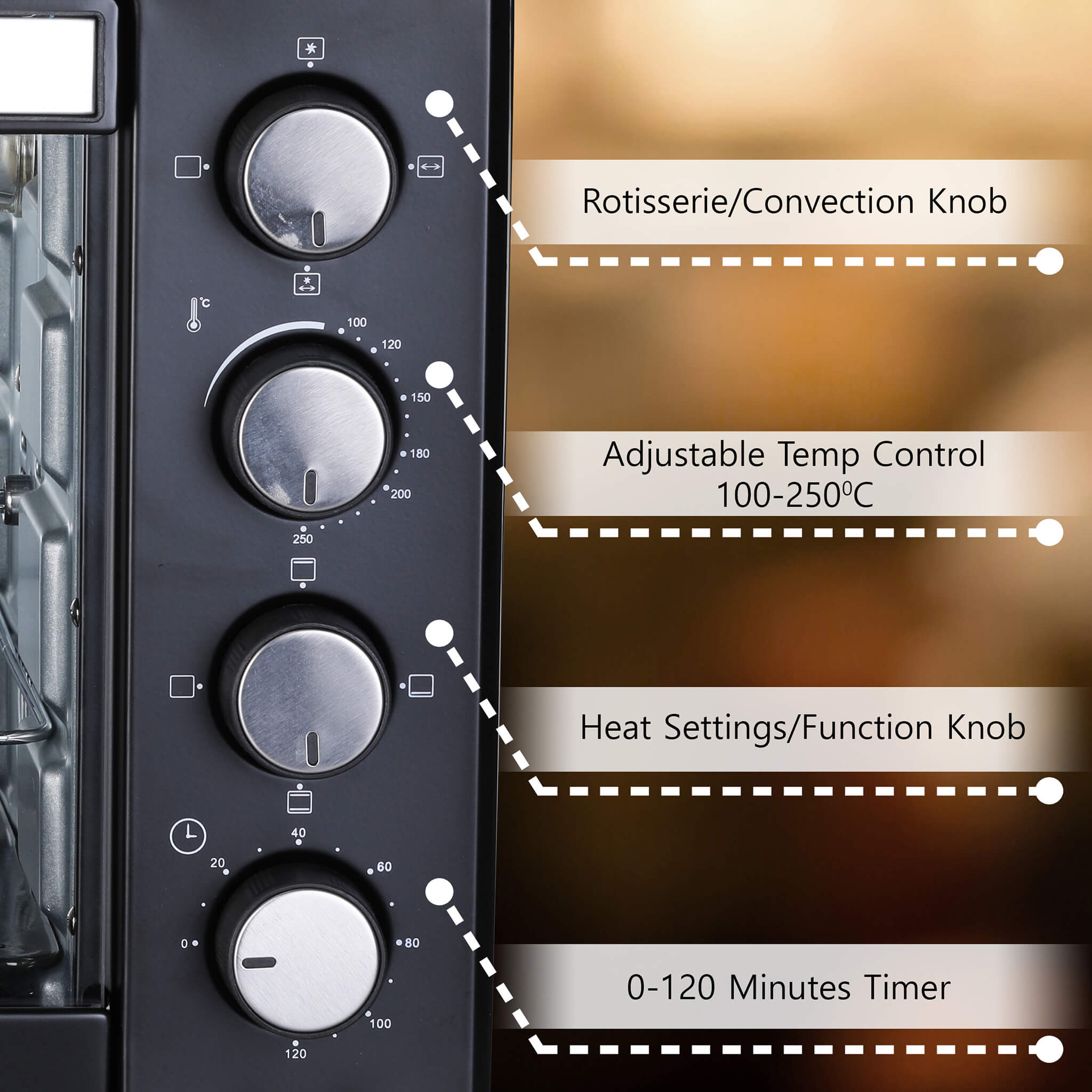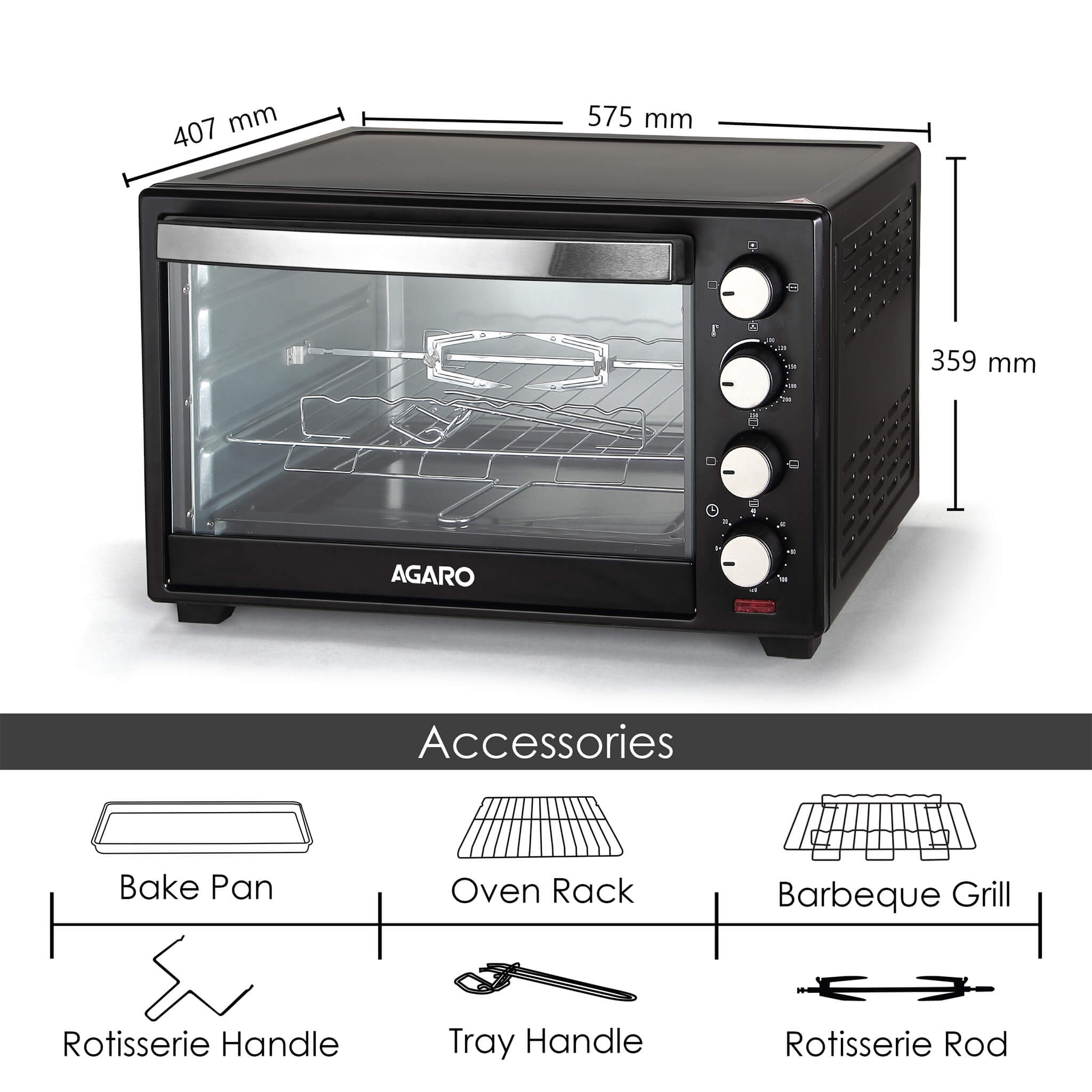 It is incomplete without a Crump tray
It is incomplete without a Crump tray
Please provide Crump tray
Need support
I need extra baking tray .
Damage oven received
I have raised a complaint against the damaged oven. Costumer service said they will contact but no response from agaro team. Worst customer service.
Marvel OTG 48L Unboxing and Review
This OTG likely performs well in baking, toasting, grilling, and roasting. The even distribution of heat, temperature accuracy, and versatile settings make it suitable for a variety of recipes, from cakes and cookies, Package was little damage,
Backing tray was not fixing properly and tray was little bend.
Complete features with good build quality.
Good quality build with complete features for an OTG. Convection with the quick heating is brilliant.