PRODUCT INFORMATION
2-in-1 cordless vacuum cleaner which can be converted from a simple hand held to a stick vacuum cleaner for easy using on wide range of cleaning purposes
500W Powerful Brushless DC Motor produces up to 28 kPa suction power
Comes with Rechargeable 2200 mAh battery and 3 adjustable suction modes (Low/Medium/High)
Provides powerful suction up to 60 minutes in lowest mode, up to 8 minutes in highest suction mode and up to 20 minutes in medium suction mode. Recharging time up to 4 hours
The motorised multi floor rolling brush effectively works on hard floor or carpet to remove dry embedded dust, pet hair or food crumbs
0.5 Litres bagless dust collecting bin is designed for hygienic removing and emptying with one hand
Includes: Motorised roller brush, Mite removing brush, Triangle suction head, Long flat suction head, Charger, Cleaning brush, Aluminium extension tube, Wall bracket
1 Year Warranty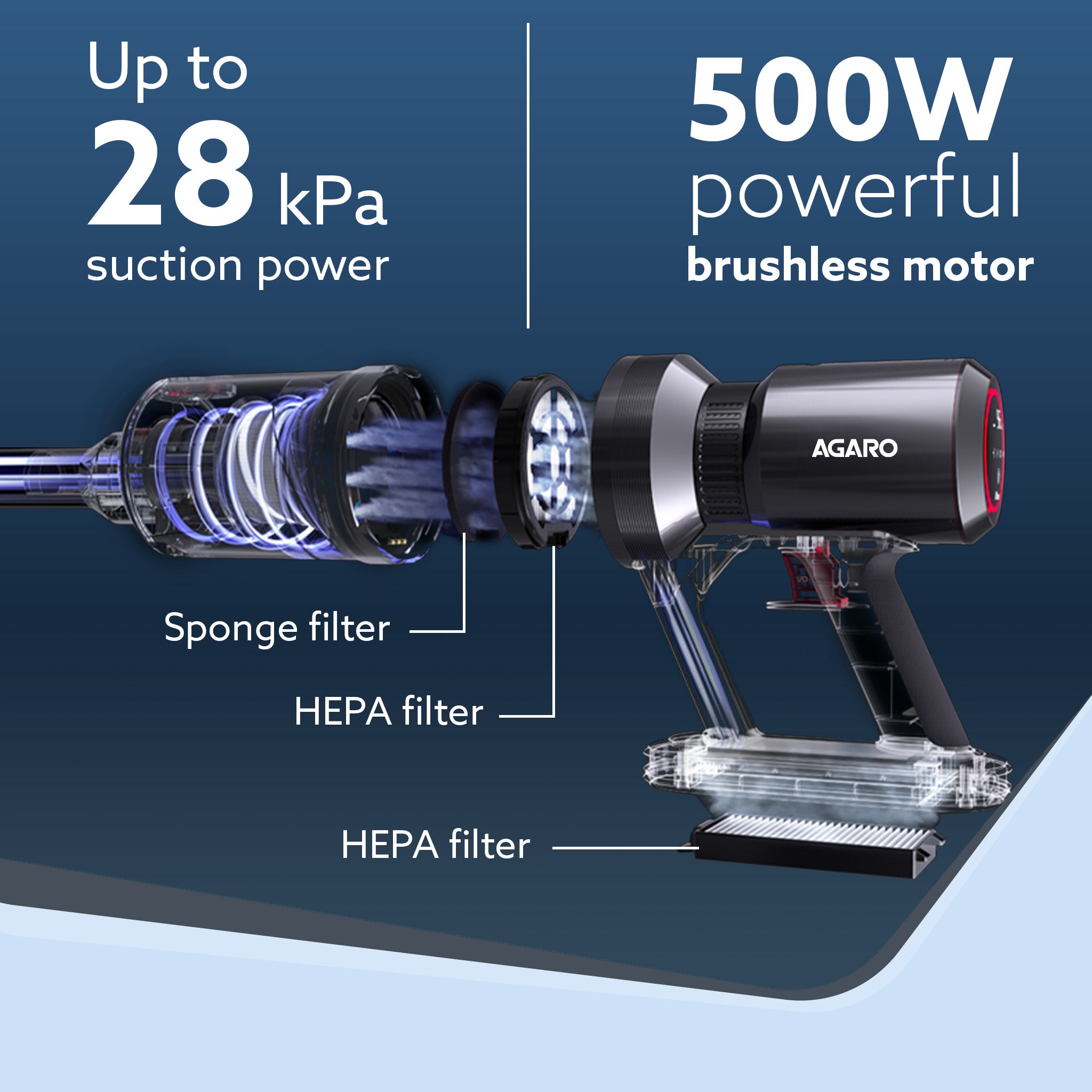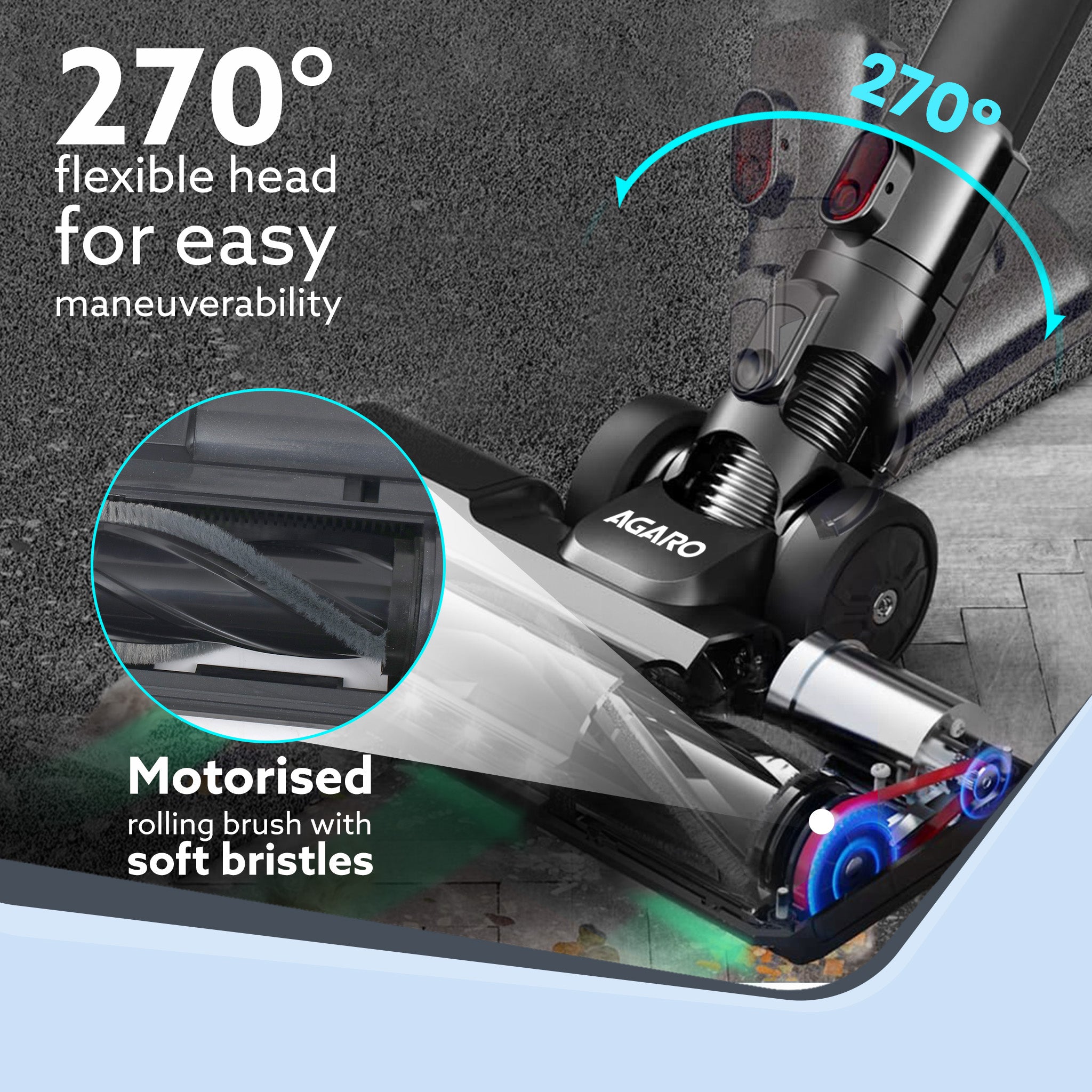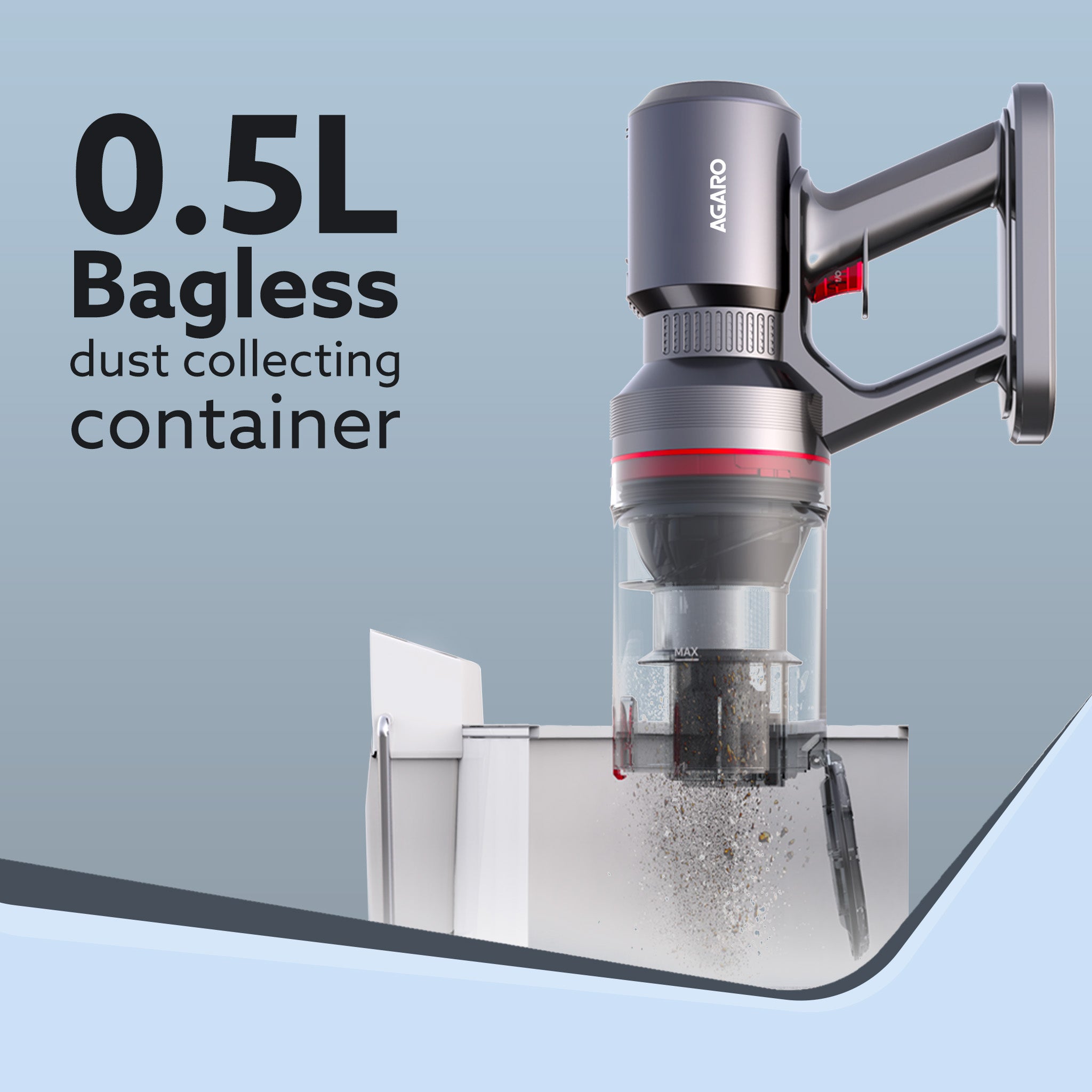 Powerful vacuum with Minimal functionalities
Pros
The vaccum is pretty powerful,
less noise and
charges in decent quick time.
Good for cleaning flat surfaces
Cons
for 20K is has very less accessories
all three attachment are flat brushes
you CANNOT clean any curvved surface such as sofa edgescar dashboard, windows etc a multipurpose brush like the one in lower priced Supreme would have taken it a long way.
All in all less functionality. at a higher price.