PRODUCT INFORMATION
7 Pre-set cooking options- Bake, Air fry, Broil, Toast, Warm, Air fry, Rotisserie
3 Toasting settings- Light, medium, dark
Large 23 Litres large capacity helps to cook food for large families quickly. Perfect for family meals, parties, get together
1800 watts power adds to fast and healthy cooking.
Large double glass viewing window and inner illuminated cooking chamber makes it easy to monitor the cooking progress.
360° Hot air circulation technology. It quickly disperses heated air in all directions. It also evenly cooks the food, preserving the crispy exterior texture
Variable Temperature function from 100-230 degree Centigrade and Variable timer settings up to 60 minutes
This air fryer oven comes with built in Overheat protection & Auto Shut-off on door opening.
Includes: Wire rack, frying basket, pan handle, bake tray, removable crumb tray, rotisserie fetch tool, round cage basket, rotisserie skewer and fork, skewer set, mitts
2 year Warranty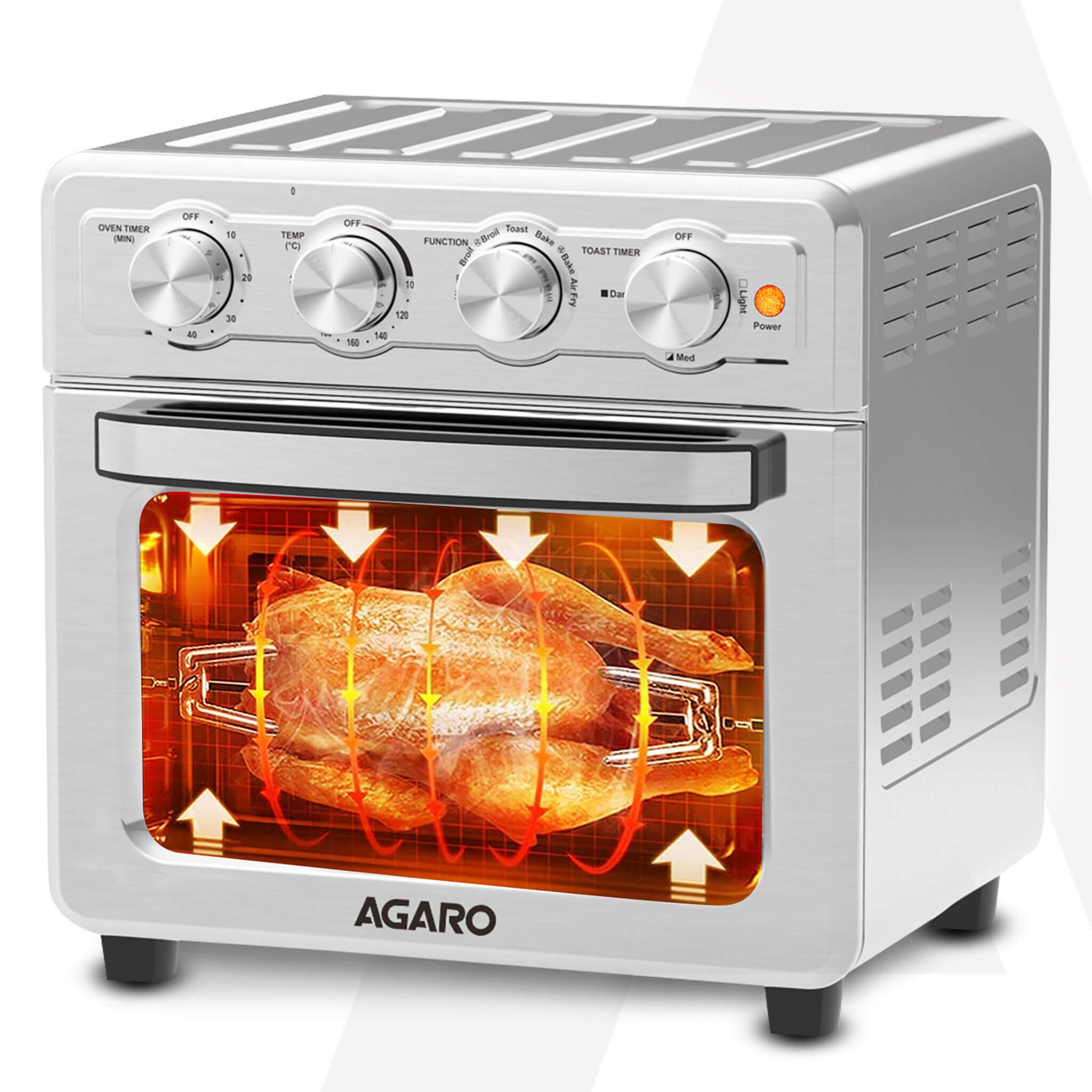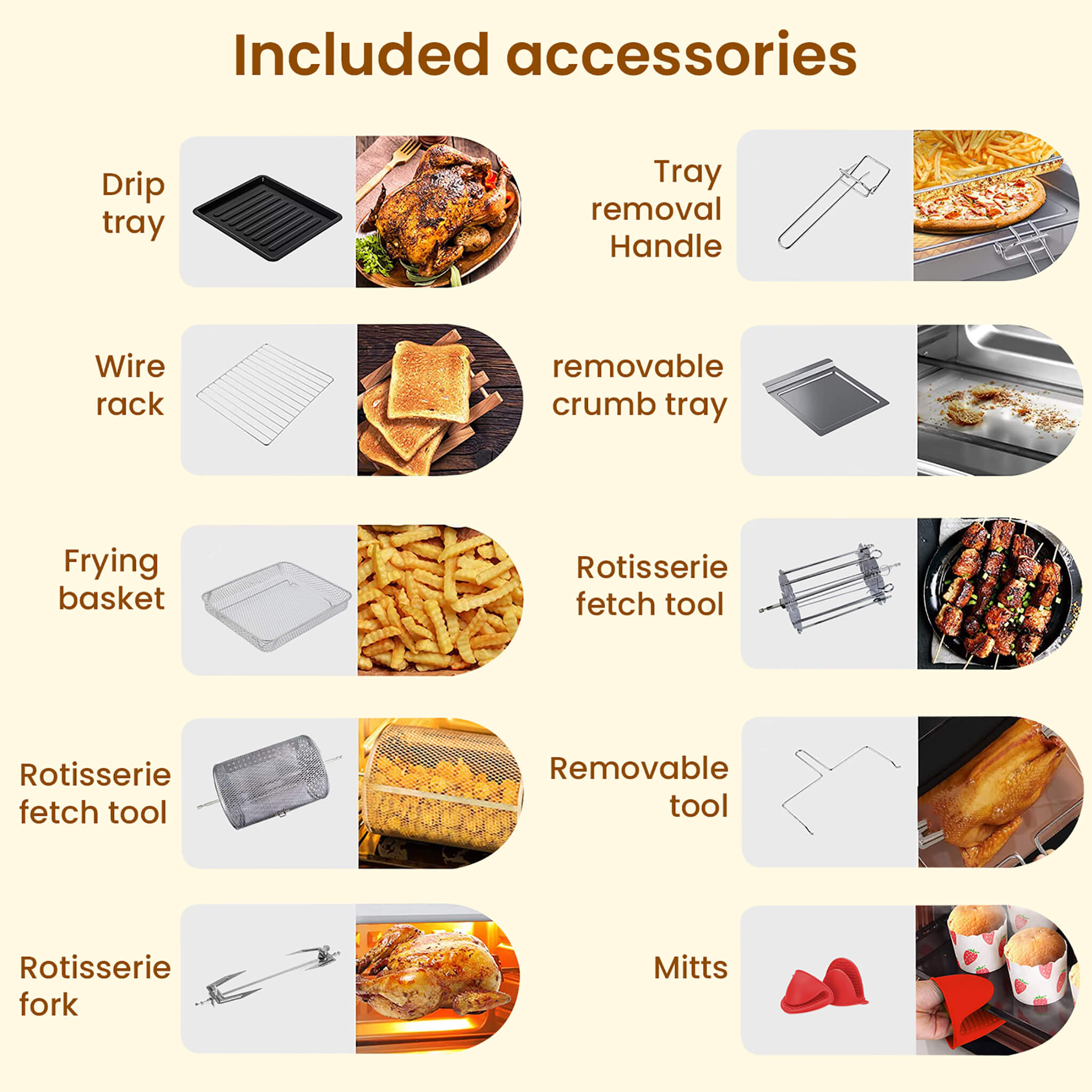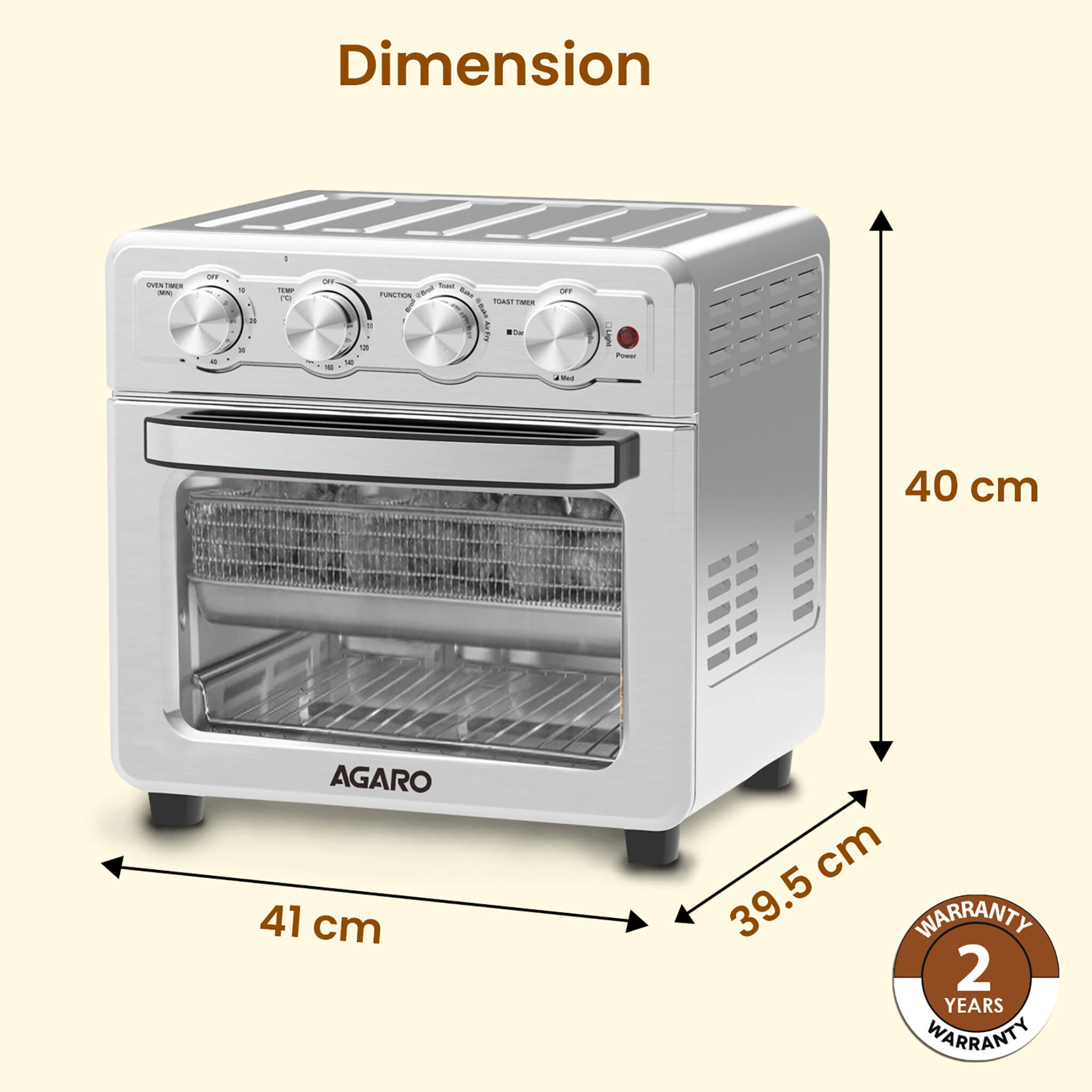 Good air fryer
The build quality is good and it works well.
Terrible customer care service!!
I received a defective Air Fryer, and despite making several calls and emails to customer care over a span of two months, my issue remains unresolved. Instead of addressing the problem, they consistently assured me that they would get back to me to resolve the issue. The Air Fryer now sits unused in my home, and I'm unsure how to proceed. The customer service experience has been extremely disappointing. I advise others to exercise caution before making any purchases from this website. While you may receive a good product, there's uncertainty about the quality of service you'll receive in the future.
Regal Air Fryer - 1800 Watts - 23 L
It is in bad condition
Customer service is worest.
Good & Bad
Product is good, But the after sales experience is very bad. no response even after sending mail & even calling twice.